TIRES: Receive $30.00 off retail prices on all major brand tires (Avon, Dunlop, Metzler and Michelin) when purchased from us and receive a FREE mount and balance. There are labor charges that apply when removing the wheels from your ride and putting back together again. You can do that yourself? That's great, we will still put new rubber on! If you get your tires from another source, you will be charged for a mount and balance for each wheel (and labor when you bring if the bike is brought in). Check with us first before ordering your tires on the internet. We are competitive in our pricing!
IF you do purchase tires from an online source, please be aware of the manufacturing date that is located on your tires. SOME on-line retailers will sell a tire that is at the end of the shelf life and this can cause the tire to be hard and handle poorly. Your new tire will not last as long as fresh rubber does simply because it is aged. You may not get the bargain you are looking for.
We encourage ALL riders to adhere to the 100 mile rule when riding with new tires. The manufacturers use a release agent to "pop" the tires out of their mold, please use caution on hard corners and sudden stops for about 100 miles. The new tire may be a little slick from the release agent.
* Please be advised that we charge for cleaning white wall tires while on the motorcycle.
* Please be advised for additional fees with certain models for access to the wheels (such as exhaust or saddlebags), and/or decorative covers on the wheels or calipers.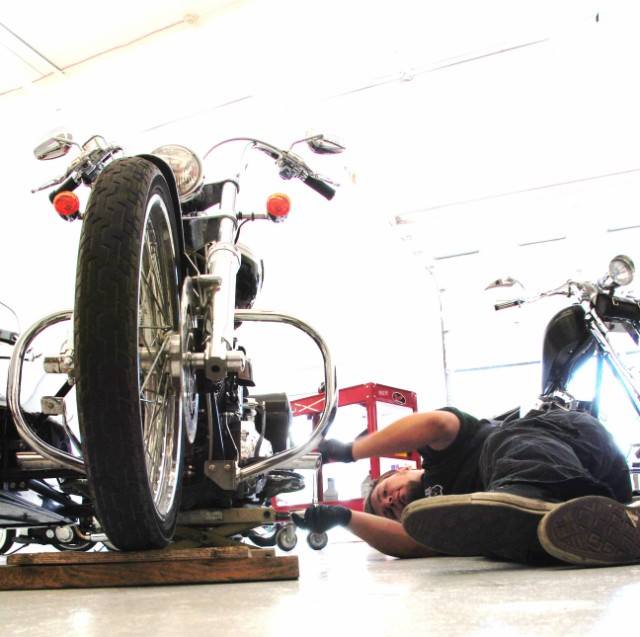 Other Services Provided:
Gear Drive Cams

Engine Management Systems

Tall Bars

Exhaust

Electrical Repair


Custom Builds (New and Vintage)

Insurance/Accident Claims

All facets of repair

Paint Prep

If you can dream it, we can make it happen

If it's broken, we can repair whatever it is, with in reason.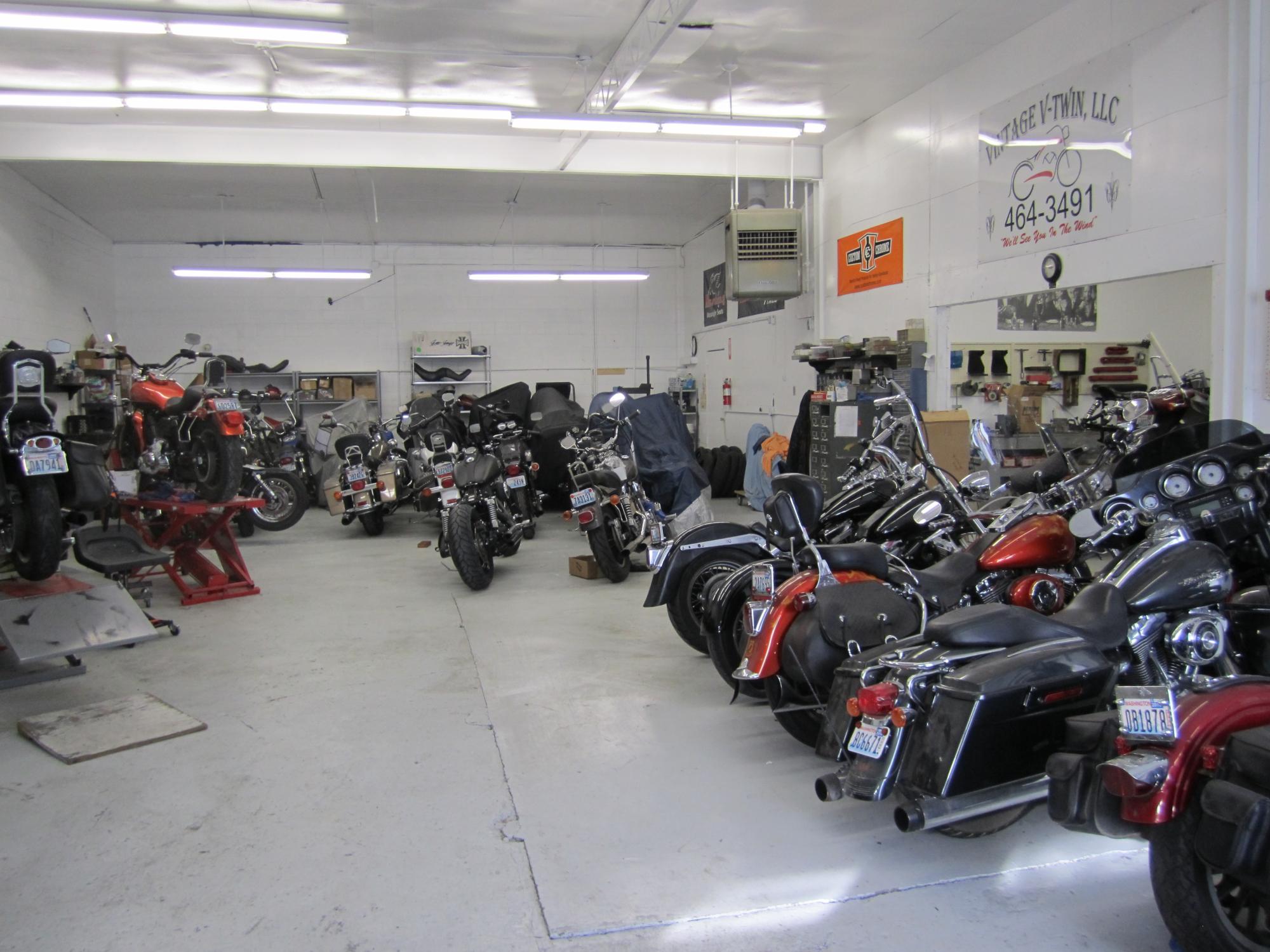 Oil Changes and K Services:
Please contact the shop for current Oil Change, 3 Hole/2Hole, and K-Service pricing.

Labor Rates:
Pre 2000 BT and 2003 and back XL: $115.00
2000 and up: $110.00
Custom: $115.00
Trike/3-Wheel: $120.00
Accident Repair: $115.00 to $120.00 depending on year or custom build.
We do offer 10% on Labor for our veterans, active duty and first responders as a thank you.