TIRES: Receive $30.00 off retail prices on all major brand tires (Avon, Dunlop, Metzler and Michelin) when purchased from us and receive a FREE mount and balance. There are labor charges that apply when removing the wheels from your ride and putting back together again. You can do that yourself? That's great, we will still put new rubber on! If you get your tires from another source, you will be charged for a mount and balance for each wheel (and labor when you bring if the bike is brought in). Check with us first before ordering your tires on line. We are competitive in our pricing!
IF you do purchase tires from an on-line source, please be aware of the manufacturing date that is located on your tires. SOME on-line retailers will sell a tire that is at the end of it's shelf life and this can cause the tire to be hard and handle poorly. Your new tire will not last as long as fresh rubber does simply because it is aged. You may not get the bargain you are looking for.
We encourage ALL riders to adhere to the 100 mile rule when riding with new tires. The manufacturers use a release agent to "pop" the tires out of their mold, please use caution on hard corners and sudden stops for about 100 miles. The new tire may be a little slick from the release agent.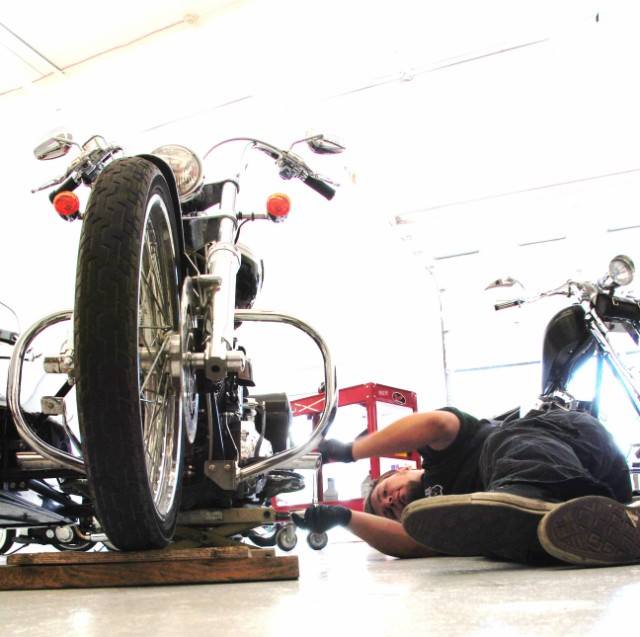 Other Services Provided:
Gear Drive Cams

Engine Management Systems

Tall Bars

Exhaust

Electrical Repair


Appraisals

Custom Builds (New and Vintage)

Insurance/Accident Claims

All facets of repair

Paint Prep

If you can dream it, we can make it happen

If it's broken, we can repair whatever it is, with in reason.

Services

OIL CHANGES:
Petroleum Oil Change: 3 qrts Lucas 20/50 (or straight weight) and a KN oil filter. $82.95

Synthetic Oil Change: 3 qrts Lucas 20/50 Synthetic Fluid and a KN oil filter. $98.95
(We offer Ams Oil too!)

"K"SERVICES ~ These services are recommended by the factory every 5,000 miles or per owners manual. THESE SERVICES DO NOT VOID YOUR WARRANTY. PLEASE SEE THE MAGNUSON- MOSS WARRANTY ACT OR CALL FOR MORE INFORMATION ON THIS SUBJECT.
"K" Service Petroleum (call for details) $315.95
"K" Service Synthetic (call for details) $365.95
Our customers receive a copy of ALL items that have been attended after a "K" Service has been performed, for your records.
We provide Active Duty Military, Veteran's and First Responder discounts on labor for any service or repair! Thank you for all of those who have served our Nation and our Community!!!
If you are going to be deployed, please contact us about free storage. We would be honored to care for your sweet ride while you defend our freedom!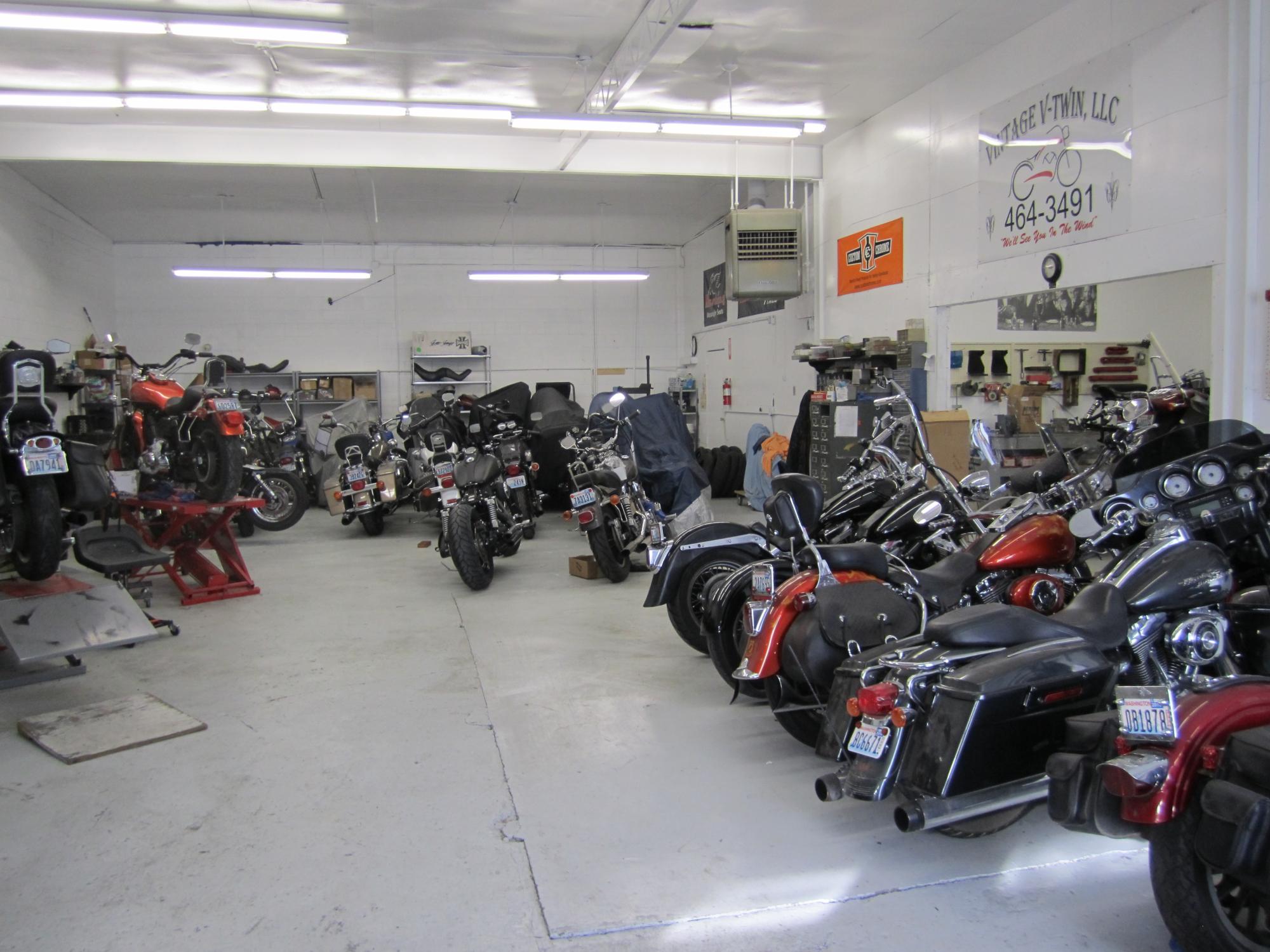 Did you know that Vintage V-Twin, LLC can provide while you wait oil changes? We have a customer lounge area just set up for you. Stop on by and check us out!