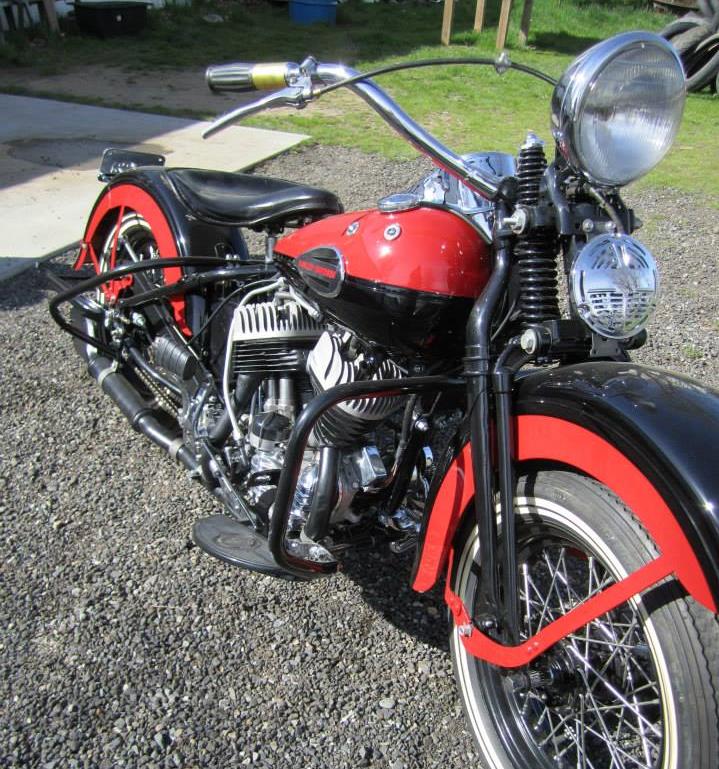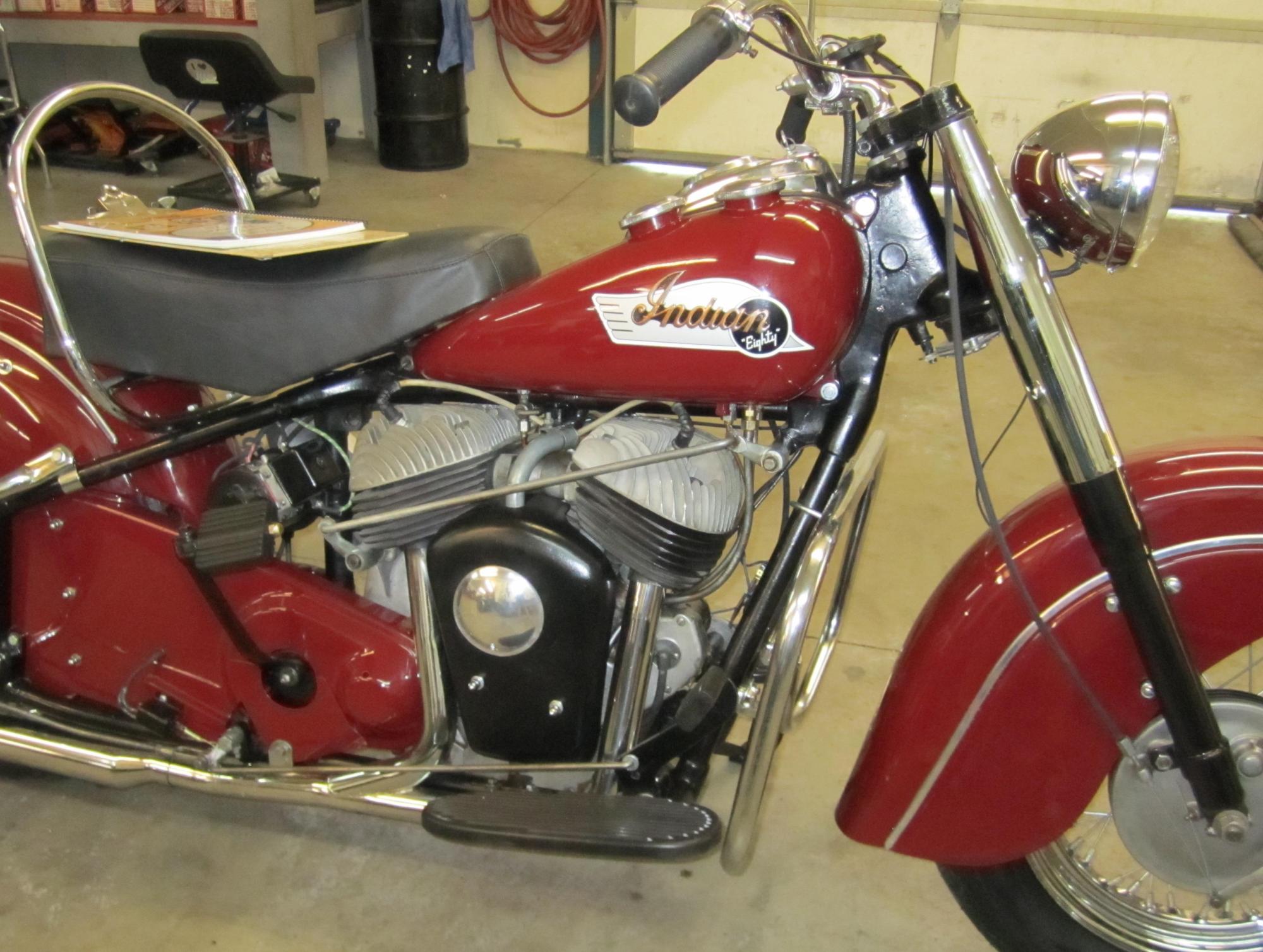 Whatever you can think of, we can do it! You are the artist of your own ride, we are here to make your dreams come true. Old or new we work for you!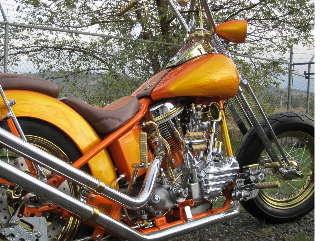 1955 Custom Built Panhead. Lots of brass accents!! The owner of this sweet ride wanted his bike to be like a 70's show bike.
Only a handful of these 1953 Indian Chief Roadmasters are in existence. It was a privilege to work on this piece of history!
This award winning
1947 45" Flathead lovingly restored.
The V-Rod is not for everyone but this screamin' daemon gets up and mooooves! The VCRA is designed by Porsche and is lightweight lightening bolt!
We were very, proud, and humble when the owner of Dry Fly Distillery approached us on customizing his sweet ride. This sweet FLHR was converted with a detachable fairing complete with stereophonic sound! We can do this for your business as well.
This is a Dyna Wide Glide that was converted to a custom bagger complete with fairing and stereo. Each rose on this bike took 3 hours to paint, painting was done by Kre-8 Airbrush Studio, Josh McCurdy is the artist.
Blue Doge, not included in the build.